4 Hour Inshore Striped Bass Trip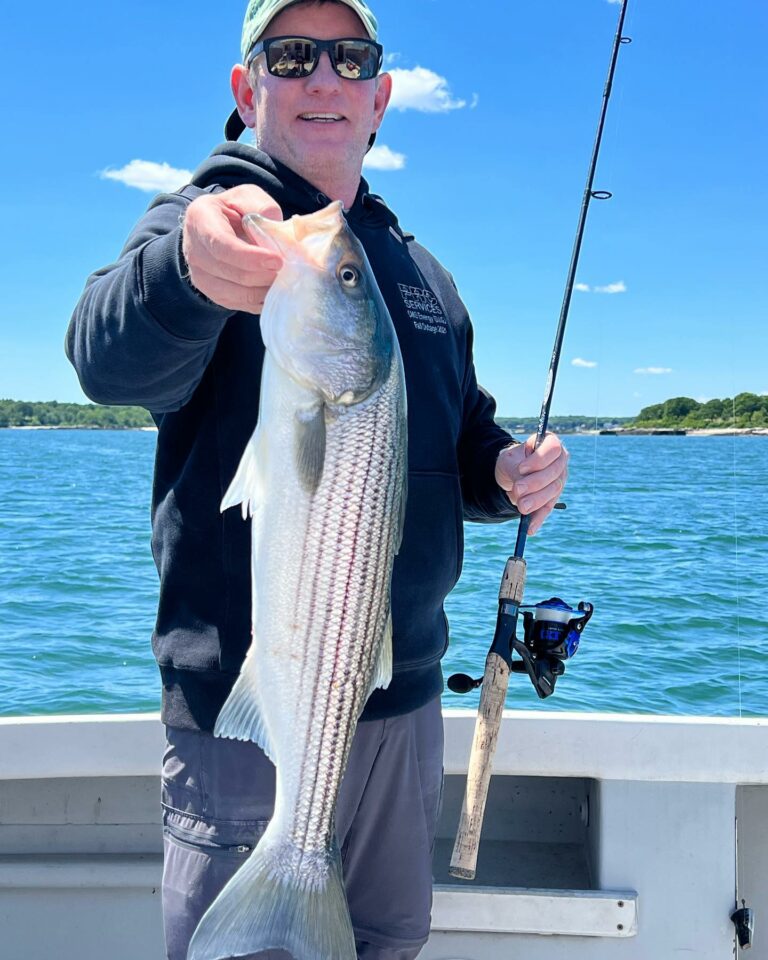 Looking for some bigger fish?
Trying to get out on the water and catch some striped bass? Also known as stripers, this species is one of the most popular catches here on the Reel Action. We're pros at catching these guys, and this specialized trip will bring you right to them. However, it is not uncommon to also come across sea bass, cod, bluefish, pollock or mackerel on this inshore fishing trip. We are always trying to catch more fish whether it be drifting with live baits or working areas from anchor where the bass congregate. Captain Jamie's 20 years of experience comes as a huge advantage to know where to be at any given point of the tide or time of day. 
From first time angles to the most experienced
There is not a minimum age to go striper fishing but this fishery takes patience and sometimes this can be difficult for our youngest anglers. We adapt your trip if we need to ensure everyone leaves with great memories and maybe a story of the one that got away.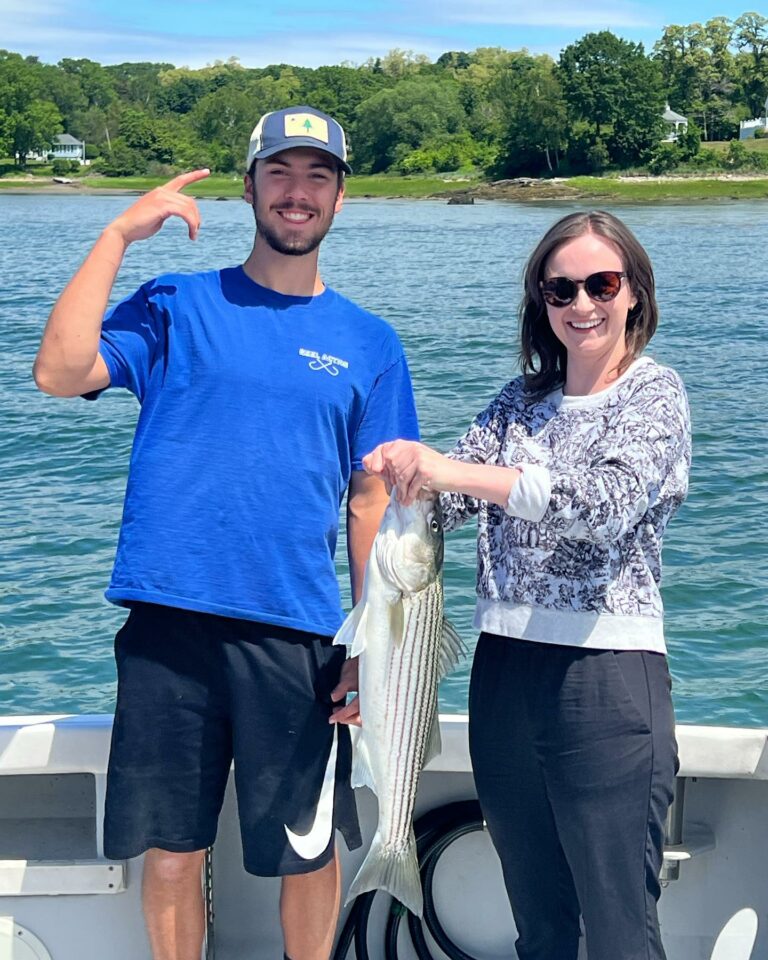 2hr Striped Bass is $450
or
4hr Striped Bass is $650
*We take a maximum of 6 people with no exception.
On top of catching some nice sized fish, you'll also get a chance to see all the landmarks throughout historic Portland Harbor, from the Revolutionary War Forts to the Portland Head Light. Also expect to see some wildlife, including seals, porpoise, bald eagles and maybe even small whales!
"If you are in Maine, you gotta come fishin with these guys! Great day fishin. Caught some striper with the crew. Highly recommend these guys!"
"Fantastic time fishing with Jamie this morning. He worked hard to put us on fish and we boated some nice striped bass."
"Captain Jamie and Aiden were awesome and put us on the stripers BIG TIME! Great trip, great guys, great fishing!!!"
"Captain Jamie kept with it and found us a hot spot where stripers were hooking up for us despite a generally slower day for many other boats."
"Capt. Jamie and his 1st Mate Aiden worked extremely hard to ensure we landed Dad's 1st Striped Bass…ever!"