2 Hour Family Friendly Trip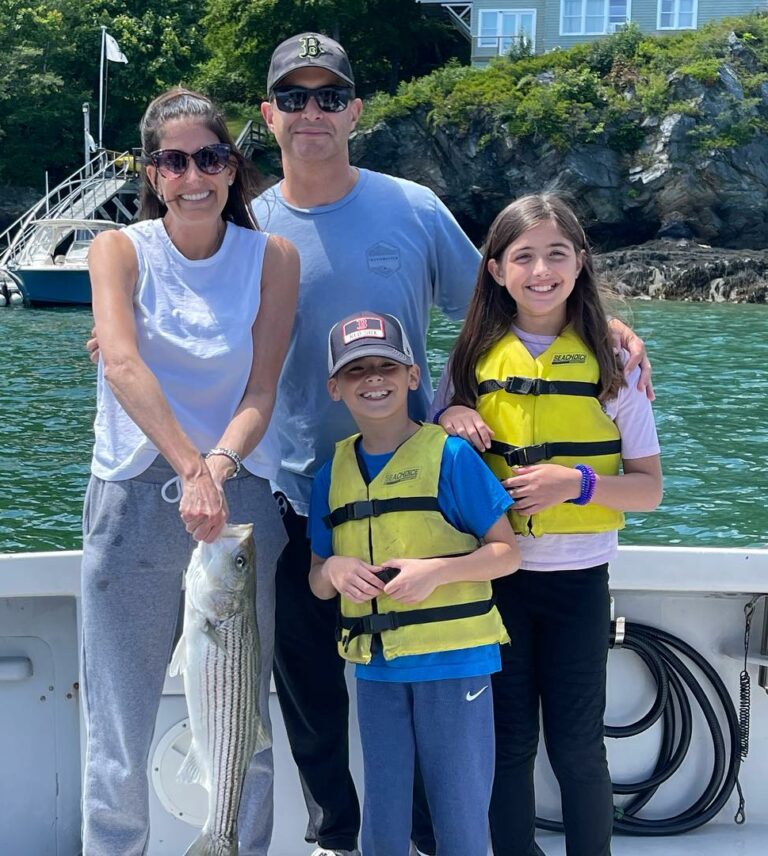 Bring the spouse and kids along for a fun, affordable two hour trip through Casco Bay. To optimize your experience, we will only go close to shore and through Casco Bay where the waters are normally calm. We'll arrive at the spot within 20 minutes of departure, along the way seeing awesome sights including old Revolutionary War forts, lighthouses, and all kinds of wildlife! 
We often see seals, porpoise, bald eagles 
and even small whales – imagine the excitement on your kids' faces!
In these shallower areas, fish are plentiful – making success much more likely, keeping the little ones entertained and engaged. Species you can expect to catch include Striped Bass, Sea Bass, Bluefish, Mackerel, Pollock, and Cod. It's up to you if you'd like to have your catch fileted and take it home, assuming they are legal size. Of course, you can also just catch 'em, take a quick picture and release them back to the sea.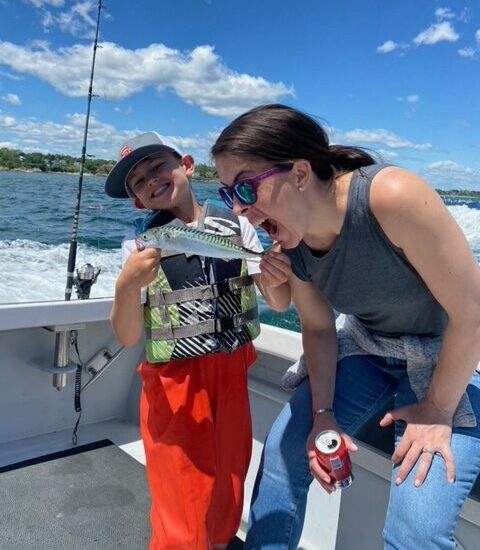 2hr Family Trip $400
*We take a maximum of 6 people with no exception.
We always keep a close eye on the forecast to ensure safety of the trip and if things seem to get too hairy, we can discuss rescheduling. Whether it's their first time or the fiftieth, bring the kids along to enjoy the amazing sport of ocean fishing with this fun, affordable, safe, and surely memorable fishing trip on the Casco Bay!
"Captain Jamie was AWESOME! He took our whole family on a 2 hour family fishing trip and we caught lots of pollock, and then a HUGE bass! It was so much fun and he was a great teacher for the two kids we had with us."
"Myself, the hubby, our adult son and 3 of our grand-children, ages 10, 11, and 12 had a great time today aboard the Reel Action with Captain Jaime and Mate Aiden."
"Superb experience. I could not be more pleased with how this went for me and my kids!"
"We took our sons - 5 and 6 and Jamie and Aiden were wonderful with them. They taught my kids about fishing, random facts about Maine, and answered all of their 100000 questions"
"Easy five star experience, Captain Jamie and Ayden were extremely attentive, and made sure we had a great time throughout. Awesome experience to take your kids."